Source Data | Program Stratigraphy | GEO5 | Hướng dẫn trực tuyến
Source Data
All data related to the construction site area can be loaded in this frame - e.g. maps and points of interest.
Using the "Obtain source data" button (A), the dialog window for loading of maps and points of interest is opened.
Loaded maps and points of interest are then displayed in the bottom tables (B).
The program allows us to import also own source data (pictures, plans) and place them on the terrain.
The special data operations can be performed using the "Options" button (hamburger)

, or right mouse click on the selected points.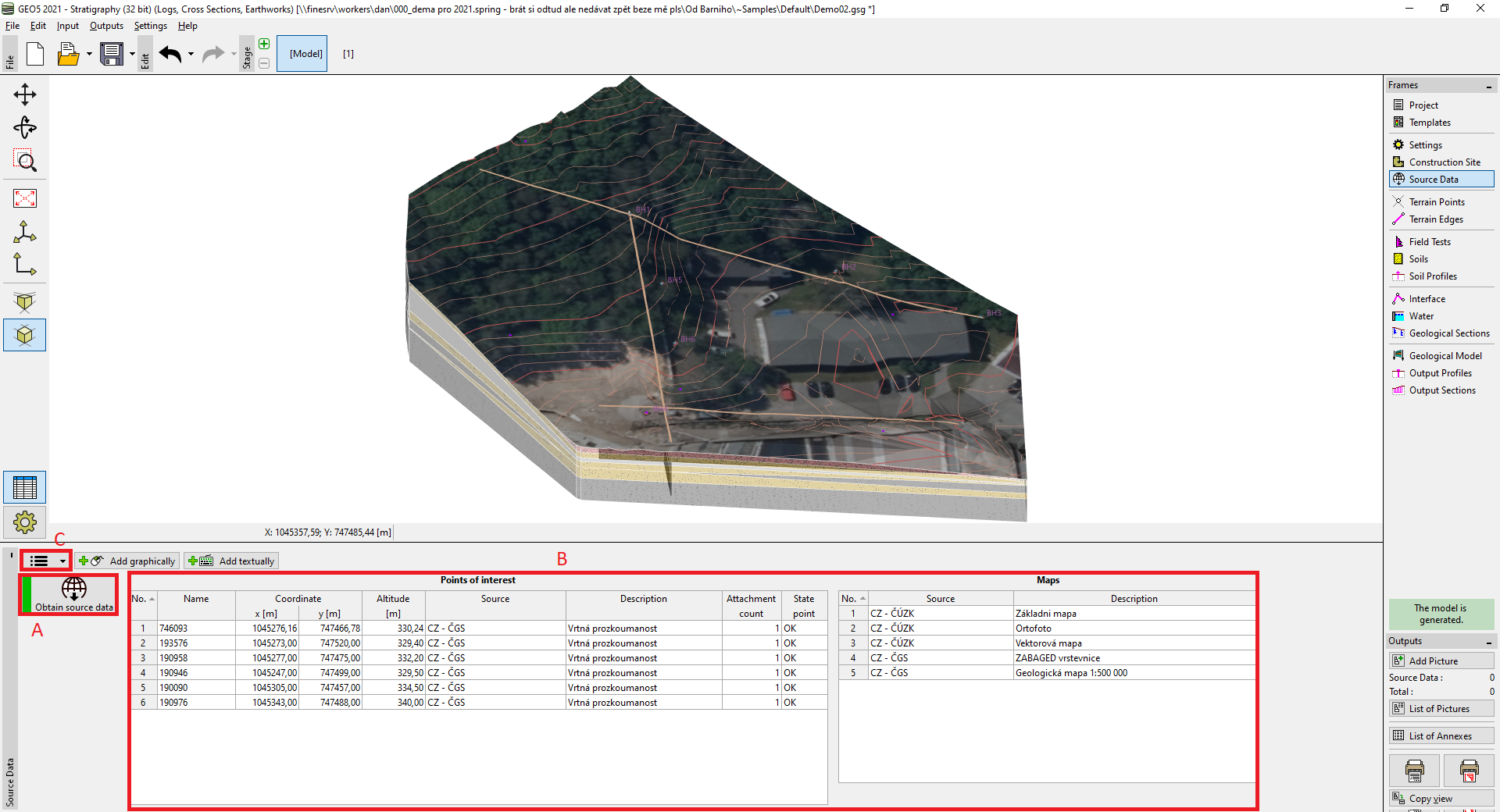 Frame "Source Data"
Points of interests can have automatically loaded attachments - e.g. the information about boreholes from the geology agency. Also, the user-defined attachments can be added to each point of interest - for this reason, the points can be defined also manually (graphically, textually).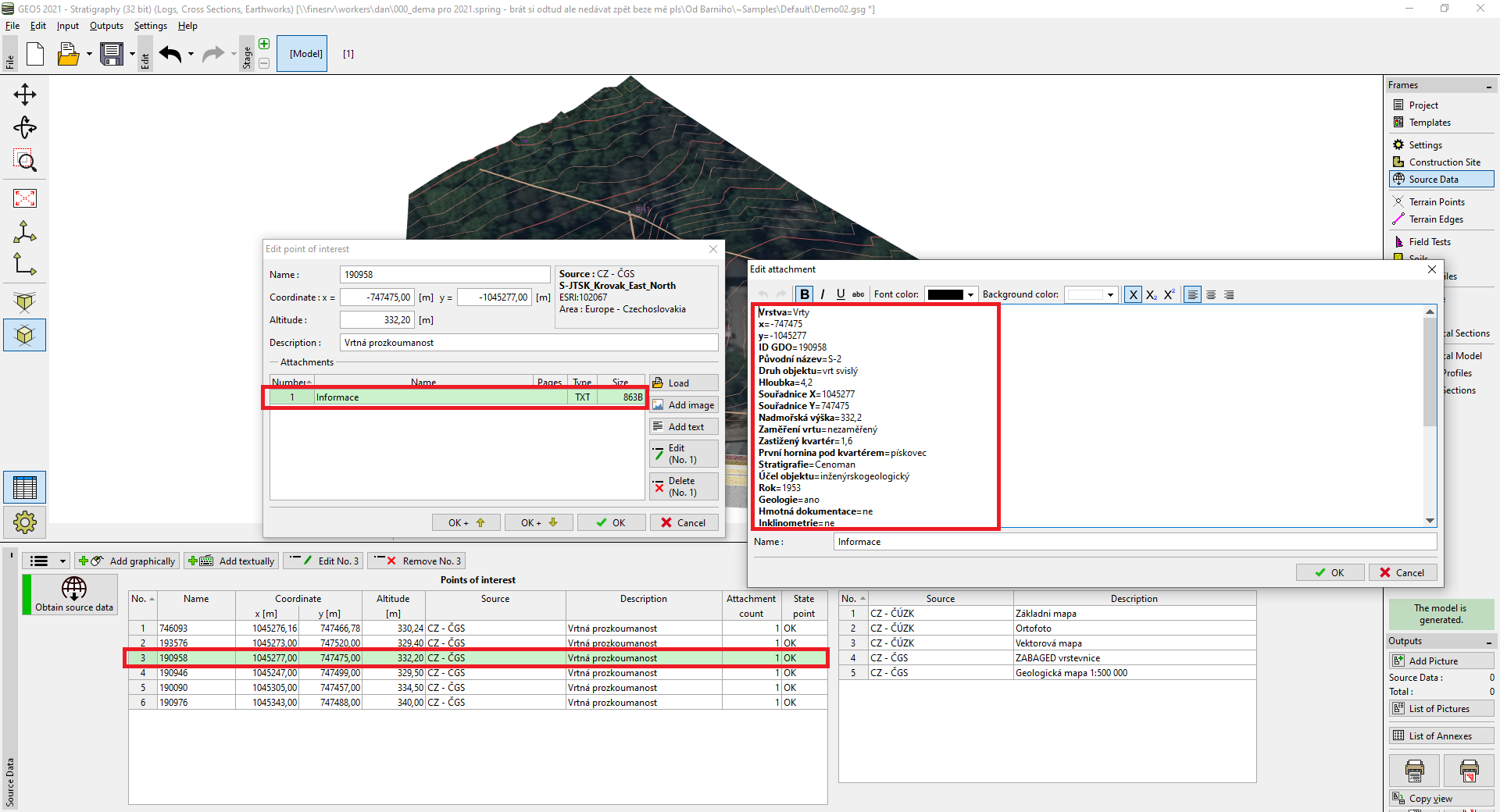 Points of interest - attachments
The loaded maps or own data sources can be placed on the terrain as "ortophotomap" using the "Place on terrain" button.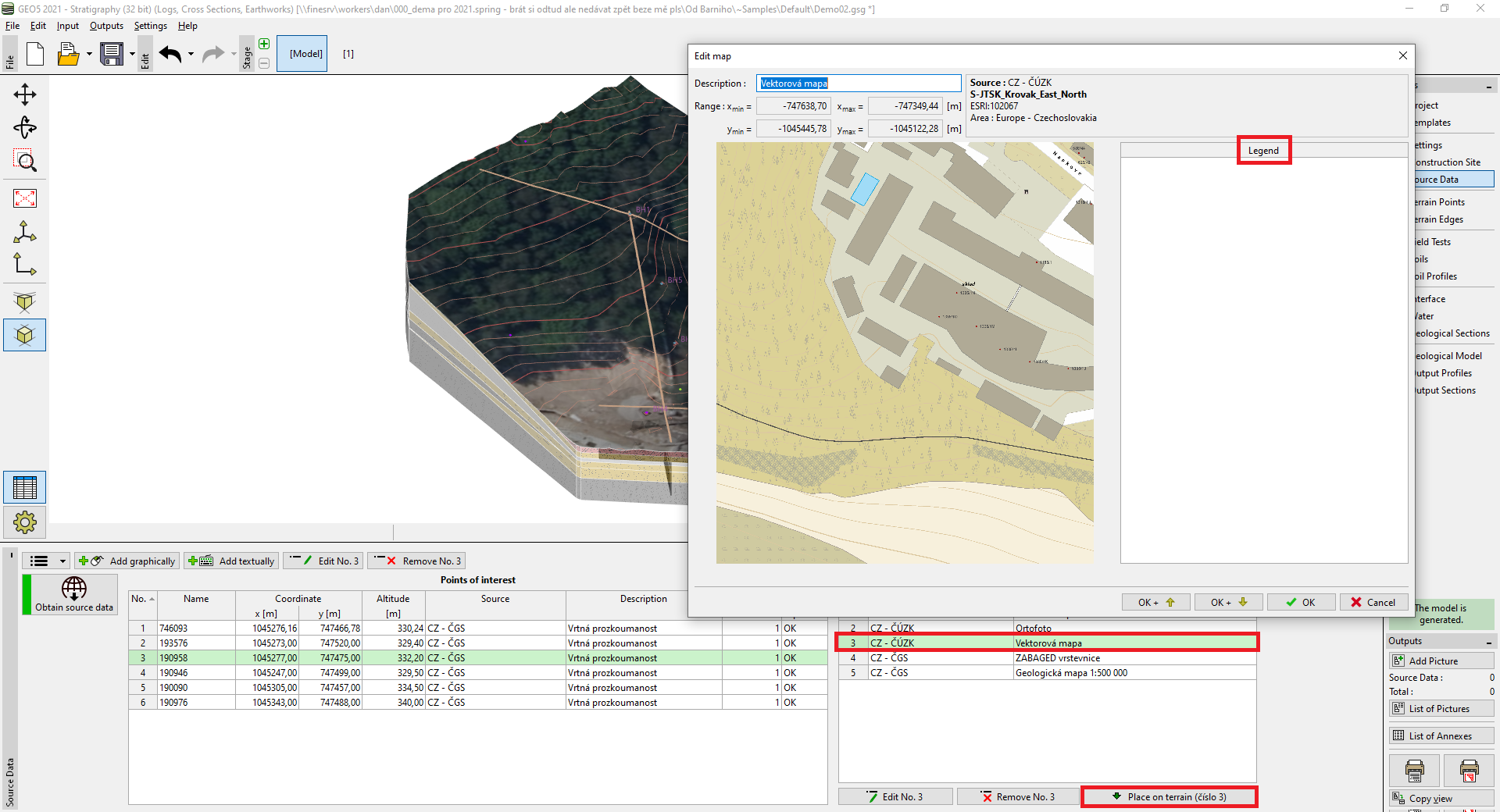 Maps